Any OS Compatibility with ZoiPer's Softphone
ZoiPer is one of the very few softphones who apart from the usual Mac, iOS, Windows and Android compatibility also offers Linux compatibility. Additionally, the softphone is highly secure and has all the UC features your teams need.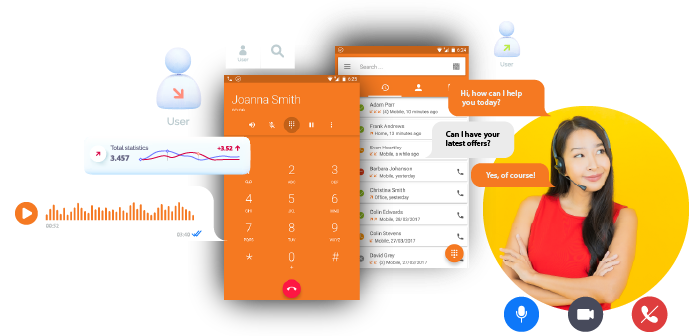 ZoiPer's softphone encrypts all forms of communication; text, voice and video using advanced encryption technology TLS/SRTP and ZRTP.
During an incoming call the softphone will look up all your contacts to display who is calling as well as display contacts in a combined list for easy access.
Whether you're using the Windows, Mac, Android, iOS or Linux version of ZoiPer's softphone you get all the features; Audio, Video, Fax, Presence as well as instant messaging.