Manage all communications from your smartphone with CloudNippon's Softphone
Manage your calls, messages, chats, video calls and more from the palm of your hand using CloudNippon's softphone. Available for iOS, Android, Windows or Mac you can stay connected on any device. It works seamlessly with our SIP Trunk making setup and configuration child's play.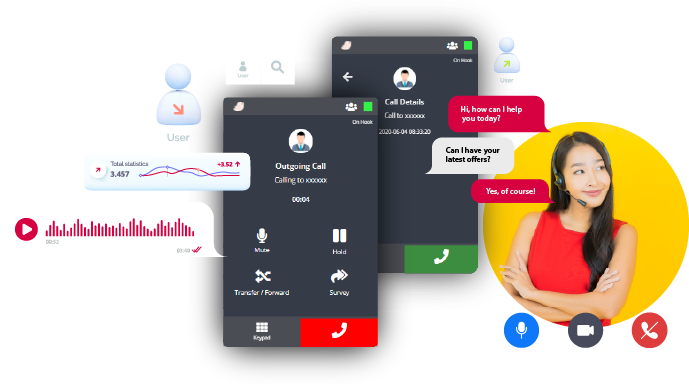 Choose your preferred device and OS with CloudNippon's softphone – Mac, iOS, Windows or Android and avoid learning curves.
Includes Video, Audio & Messaging
Initiate, schedule or participate in video calls and send and receive messages. View your colleagues' status to avoid unnecessary call transfers.
View all your Outlook, Gmail, PBX and your device contacts on one interface. You'll always know who is calling before you answer the call.