Cloud-based, Enterprise Contact Center Solution: mConnect
Boost customer retention and satisfaction levels and at the same time minimize agent down-time and increase their productivity. How? With mConnect's cloud-based contact center solution. mConnect enables you to unify all your digital communications platforms into a single dashboard. From social media, messaging apps to phone calls and email tickets.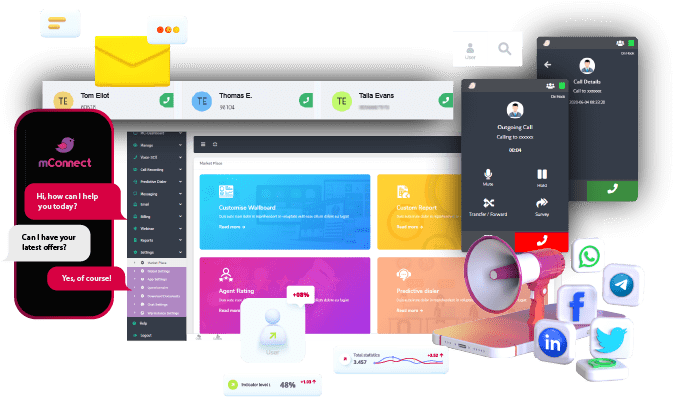 Don't waste your team's time and efforts. Provide them with the right cloud-based contact center solution to perform their tasks efficiently and accurately.
Cloud-based Contact Center Solution
Manage all your customer interactions from a single cloud-based interface with mConnect's contact center solution, accessible from wherever you are and on any device.
Integrate with existing apps
This contact center solution offers integration with existing applications and systems to offer a more holistic approach to customer service.