A 100% Customized Softphone: Mr. VoIP
Every business and team have different communication needs. Mr. VoIP understands this and has developed a fully customizable softphone app. Mr. VoIP is renowned for its customization options and their softphone is no exception.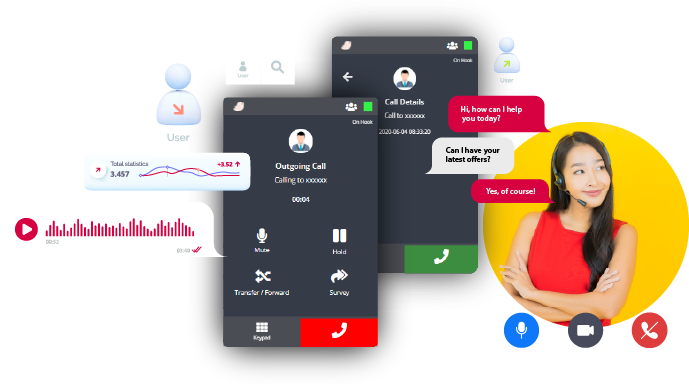 With end-to-end encrypted and compatibility with the latest SIP standards, you can rest assured that your data is secure and safe.
Experts in the development of customized solutions, Mr. VoIP will ensure your team's productivity will skyrocket.
Calls, chat, video, voicemail and more are all included. Sync your contact database, outlook or Mac address books. Available for Windows, Mac, iOS and Android devices.