Remote-enable your team with 3CX Phone System. Low-Cost, Flexible and Scalable.
3CX Phone System is built for remote teams. Enable your teams to work from anywhere with apps for iOS, Android, Mac and Windows as well as a web-based app. 3CX Phone System is flexible, scalable and cost-efficient. You can choose how you want to deploy 3CX and where to host it.
Available on-premise (Linux or Windows) and in the cloud (hosted by us or you) it's ease of management and advanced feature set make 3CX Phone System the most value for money solution available in the market.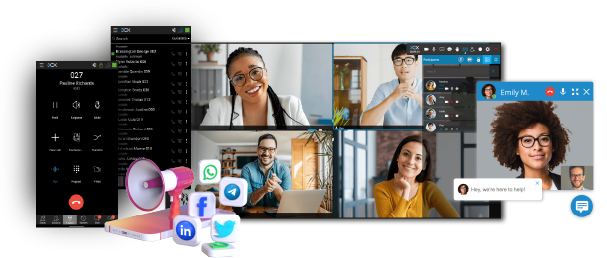 Advanced call center module