Configuring 3CX App For Windows With CloudNippon
Below are the steps to configure a SIP account, if you do not have an account you can purchase one from our website.
1. Download the 3CX App for Windows 
http://www.3cx.com/voip/softphone/
and install it.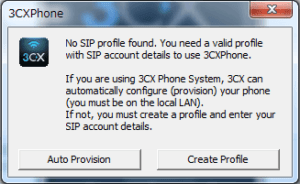 2. Click on "Create Profile" on the popup window.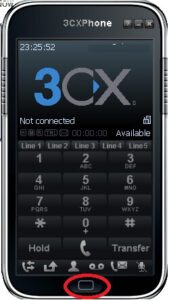 * Or if you miss the popup window, Click on the menu button > "Account".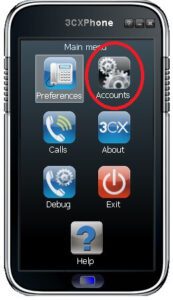 3. On the "Accounts" tab, click on "New" and open "Account Settings".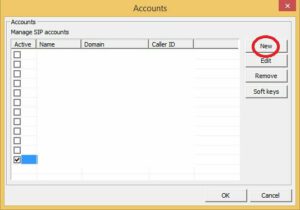 4. Enter the following information.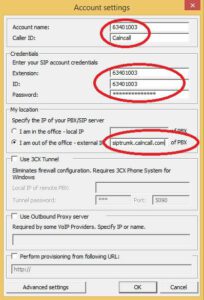 Account name: CalnCall
Caller ID: your DID Number
Extension ID: Calncall SIP Username (e.g. XXXXXXXX)
Password: SIP Password I am out of the office – external IP: siptrunk.calncall.com
5. Then click OK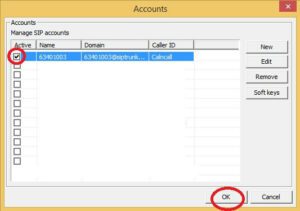 6. Click OK until the end and you're done. You should see the status of Calncall SIP in 3CX to be "On Hook".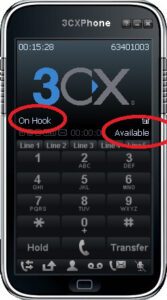 **To make outgoing calls, follow this standard:
For Overseas:
00+ < country code > + < area code > + < destination >. For example, if you are calling a China number XXXXXXXX, China code is 86 so key in: 0086XXXXXXXXX and call.
For Singapore:
< country code > + < area code > + < destination >. For example, if you are calling a Singapore number XXXXXXXX, key in: 65XXXXXXXX